Use our thorough list of Industrial Gear manufacturers and suppliers in Oregon to examine and sort top Industrial Gear manufacturers with previews of ads and detailed descriptions of each product. Any Industrial Gear manufacturers can provide Industrial Gear services to meet your companies specific qualifications. An easy connection to reach aIndustrial Gear manufacturers through our fast request for quote form is provided as well. This source is right for you whether it's for differential gears, speed reducers, helical gears or any other gear needs.
Leading Industrial Gear Manufacturers
Lebanon, OR
|
877-547-2471
Linn Gear Co. is a renowned provider of high-quality industrial gears and comprehensive gear-related services. We have established ourselves as a trusted source of precision-engineered gears that meet the rigorous demands of various applications.
At Linn Gear Co., we specialize in the design, manufacturing, and distribution of a wide range of industrial gears. Our product portfolio...
$$$
Companies Serving Near Oregon
San Gabriel, CA
|
800-276-4327
Marples Gears, Inc manufactures industrial gears, specializing in the production of high-quality gear solutions for various industries. With a strong commitment to excellence, innovation, and customer satisfaction, Marples Gears has established itself as a trusted name in the gear manufacturing industry. At Marples Gears, precision engineering is at the core of their operations. They have a...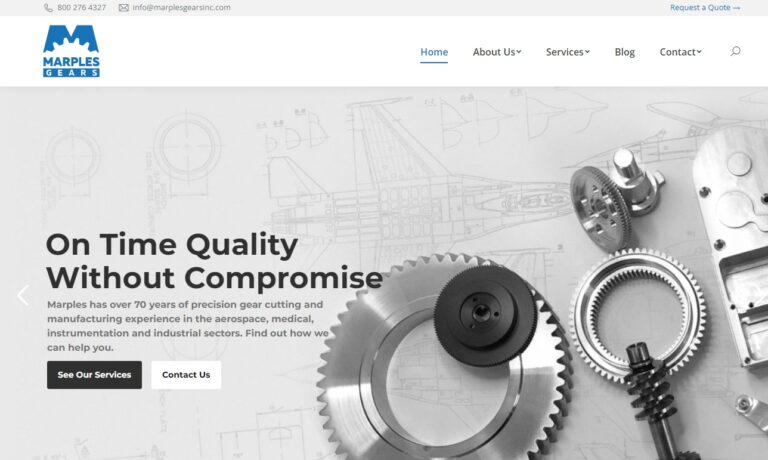 $$$